The City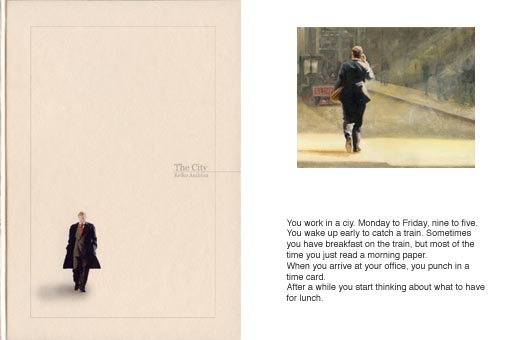 Stories inspired by The City of London.
Collection of written short stories and stories told by images.
Limited edition of 18.
City Walker(s)
One book has only texts.
I have composed this sequential text using the words and sentences acquired from individuals that work at a law firm in The City of London.
They participated by responding to three paintings in succession of the human figure in an anonymous urban landscape. Via email, they were asked to interpret each image. These diverse voices form the basis of a collective narrative, one story - this story.
Another book contains a series of images of anonymous City Walkers.
Limited edition of 20.
A Dreamer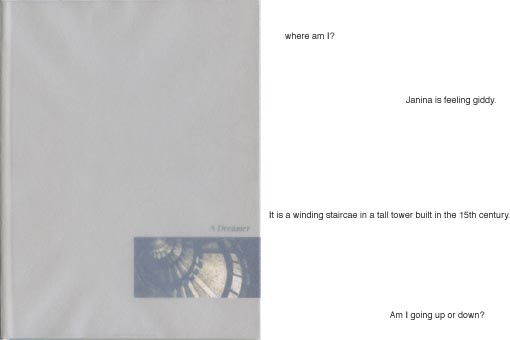 The story was composed using words and sentences provided by participants who responded to an image of a spiral staircase in a Monument in London.
Limited edition of 36.
White As Snow, Red As Blood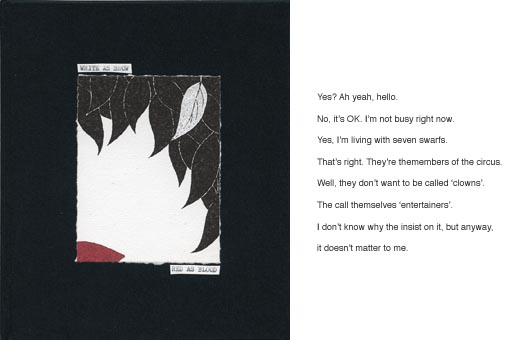 Dark, a little erotic parody of Snow White.
Not suitable for children.
Limited edition of 23.
c a t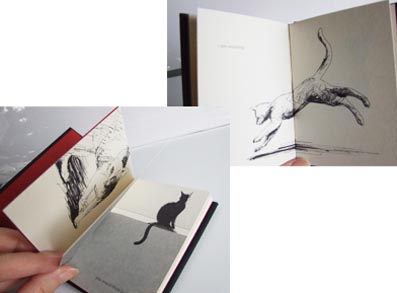 Little book of cat.
Are they selfish?
No, they're working !